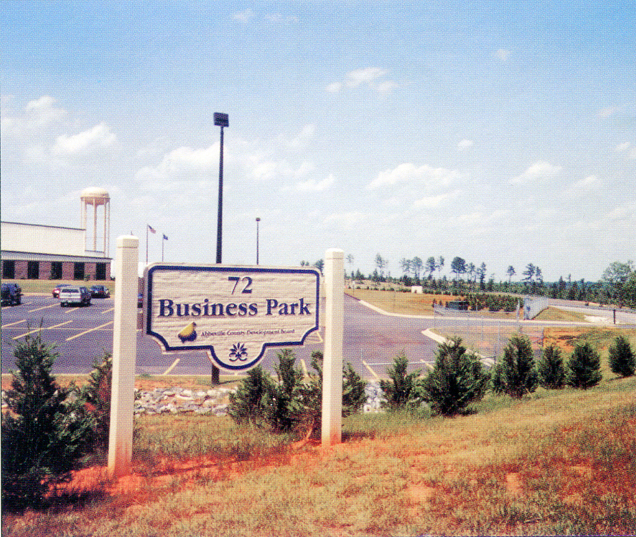 As Abbeville enters the 2lst Century, the County's economy continues to evolve, with a number of companies recognizing that Abbeville County offers an outstanding business environment. High tech and traditional manufacturing operates side by side in Abbeville County with many national and international firms such as Beverage Air, Morton Metalcraft, Pirelli Cable and Strick Corporation making new and expanded investments in the County. In 1999, Abbeville County had the second highest level of new investment and job creation per capita in the state of South Carolina with industries investing approximately $37.5 million in factories and creating 616 new jobs. Today, there are over 30 industrial companies located in Abbeville County that employ nearly 4,000 people.
Abbeville County provides businesses with access to five fully served business parks owned by the County. In most cases, these sites offer immediate access to electric, water, sewage, natural gas and highways. Interstates 85 and 26 are only 30 minutes from Abbeville County and the Greenville Spartanburg International Airport is approximately one hour from Abbeville. The east coast's most efficient port, the Port of Charleston, is just 3 hours from Abbeville. Businesses locating or expanding in Abbeville County qualify for the state's highest level of incentives due to the County's rural nature Thanks to competitive electrical service providers and pro business local governments, Abbeville County offers some of the lowest operating costs in South Carolina and the southeast. Industries find that Abbeville County's workforce meets their needs due to the area's strong work ethic, right-to-work environment and workforce training available through Piedmont Technical College. A skilled workforce of nearly 130,000 is located within 30 miles of Abbeville. Abbeville's strategic location, one hour south of the burgeoning Greenville Spartanburg International Metropolitan Area, two hours from Atlanta and Charlotte, and three hours from Charleston provides a location that is appealing to many types of businesses.
When all of the factors are taken into account, it shouldn't be surprising that Abbeville County often emerges as an optimal site for many industries.